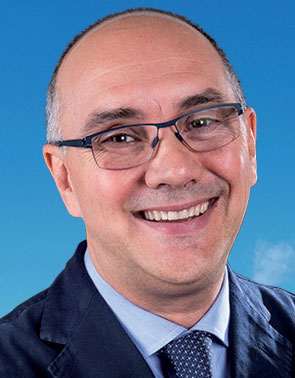 Laurea in Odontoiatria e Protesi Dentaria all'Università di Genova (1987).
Master of Science in Dentistry in Periodontology alla Boston University School of Graduate Dentistry, Boston, MA, USA (1992).
Professore a Contratto di Parodontologia all'Università di Genova (1993-1995).
Istruttore e coordinatore del corso di Perfezionamento in Chirurgia Parodontale ed Implantare all'Università di Padova (1995-1996).
Professore al Master di II Livello in Parodontologia all'Università di Roma "La Sapienza" (2005-2012).
Docente al corso di "Nuove tecnologie in chirurgia orale" all'Università di Pisa (2008-2012). Socio Attivo dell' Accademia Italiana di Odontoiatria Estetica (IAED).