Giuseppe AGOSTINACCHIO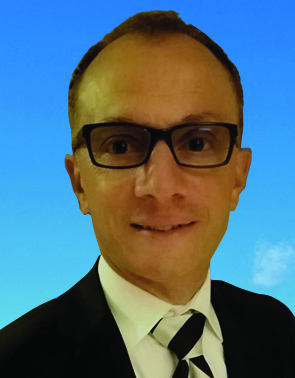 Laureato nel 1990 con Lode in Odontoiatria e Protesi Dentale Università degli Studi di Chieti.
Master Universitario di 2° Livello in Chirurgia Orale Università degli Studi di Foggia.
Master in Tecniche di Anestesia e Sedazione Conscia in Chirurgia Odontostomatologica e Odontoiatria pediatrica Universita degli studi di Bari.
International Post Graduate in Implantology and Oral Rehabilitation New York University College of Dentistry.
Tutor Project New York University College of Dentistry Italian Graduates Association.
Dal 2016 al 2019 Tutor corsi pratici di implantologia avanzata Sweden e Martina-Bucarest.
Consulente e relatore per corsi di Chirurgia Implantare Sweden e Martina.
Best Teacher Award 2020 IX Winter Meeting NYU  Italian Graduate Association.
Consulente presso "Odontosalus Centro di Odontoiatria e Chirurgia Maxillo Facciale", in Conversano(BA) dal 2000 al 2019.
Libero professionista in Gravina.
ABSTRACT
In costruzione